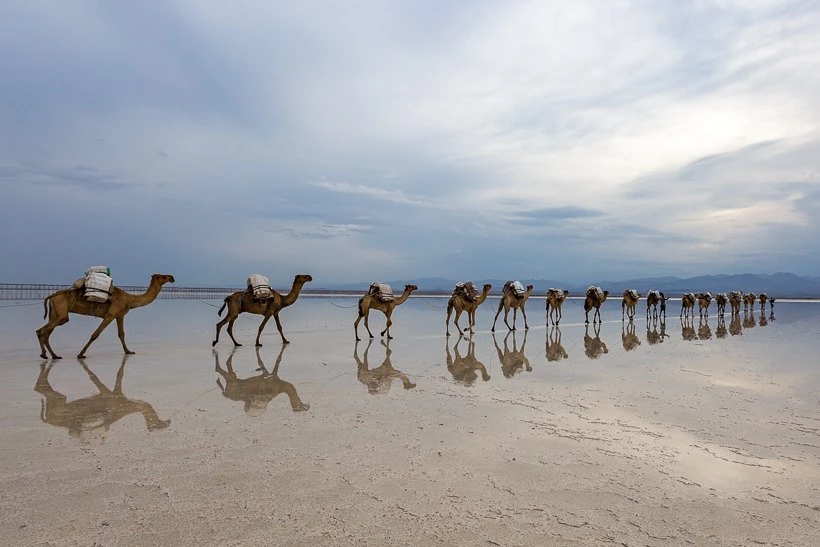 Home / Addis Ababa City Tours / Addis Ababa Stopover Tours
Addis Ababa Stopover Tours
Danakil Depression 3 days Tour from Addis Ababa
50-55 hours visit , 
While there are plenty of tours to do and places to visit whilst stopover in Addis Ababa Ethiopia, Danakil Depression tour is also not impossible to archive in short period of time.
Things to visit in Danakil.
Ertale Volcano, Dallol mountain, Lake Asale, Asale salt flats, camel caravans, traditional salt excavation and so on..
Danakil Depression from Addis Ababa
If you will stopover in Addis Ababa you can do different tours including The Danakil Depression but what makes this tour different is that it will involve a roundtrip domestic flights and the Itinerary is as fallows.
Itinerary : Tour starts and ends in Addis Ababa. while this trip takes you in depth to nature tour, first let me introduce you to the Danakil Depression..
Danakil Depression Tour
The Danakil Depression is the hottest place on earth in terms of year-round average temperature, it also is one of the lowest places on earth being -120m under sea level. And without a rainfall for most of the year round. While the Ertale volcano lake, Dallol colorful mountain, the volcanic activities, salt canyons, the Lake Asale salt flats, traditional salt excavation by the locals, are among other wonders of the Danakil are the things to do, if you look closely, the Danakil also have to offer for bird watchers….
Abyssinian ground hornbill, Secretary bird, Pharaoh's chicken, Abyssinian Roller, Ostriches, Kori birds make the Danakil Depression a paradise for bird lovers.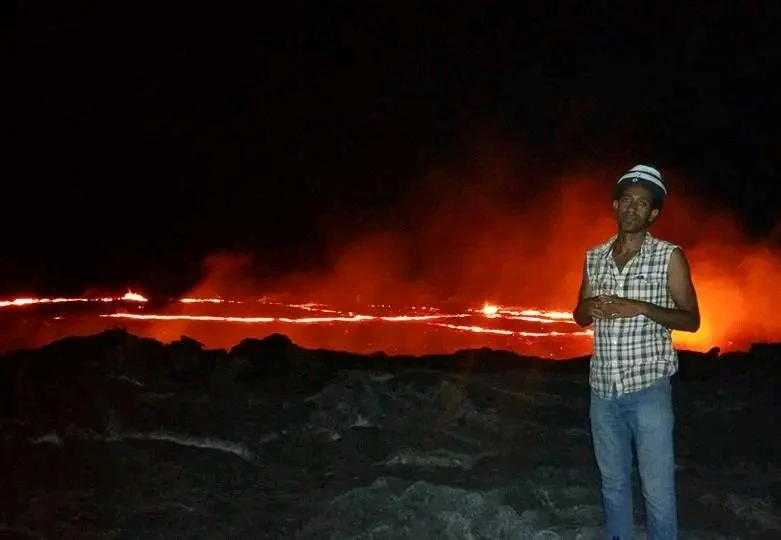 Day 1, Addis Ababa – Ertale
You will get into a connection domestic flight Et100 from Addis to Mekele and our driver will pick you from Mekere Airport, then you will have coffee and breakfast in Mekele city,  and drive to Ertale base camp. After a relaxed slow driving at 5:00pm you will arrive at the base camp then @ 06:30 30-minute trekking will take you to Ertale. O/N camping in the rim of the lava lake. 
Day 2,  Ertale – Dallol
Starting at 8:30am you will drive from base camp in Ertale & at 4:00pm you arrive in Hamedela then continue to lake Asale salt flats and enjoy birth taking sunset & a splendid camel caravans transporting salt from Lake Asale. O/N camping in Hamedela. \we go spartan 2 of the nights it is in the open air in bamboo beds but couldnt be comfortable as it is hot.
Day 3, Dallol – Addis Ababa
In this day you will visit Dallol colorful mountain, Camel caravan, Lake Asale salt flats, traditional salt excavating methods,sulfuric acid ponds, swim in the Salt Lake. finally drive back to Mekele and at 03:30pm arrive in Mekele. then at 04:30pm you will fly back to Addis Ababa.
Plan your trip
Tell us about your plans and one of our specialists will plan a unique trip for you