Danakil Depression Private Tour
If you are looking for a Private Tour Guide in Ethiopian and the Danakil Depression, then you are in luck! With our reliable and professional service, we can guarantee an unforgettable experience. Our tour guides are experts in the Danakil Depression and have extensive knowledge about the area, making your tour informative and educational and most of all safe.

What to expect from your Danakil Depression Private tour
Home / danakil Depression private Tour
Danakil depression private tour
The Danakil Depression is a place that deserves to be explored with most care and attention. so thats why as your tour guide, we understand the importance of sharing moments and memories with intimacy and privatly. Our goal is to provide travelers with a complete experience that encompasses the colorful desert, traditions of the local Afars and Ethiopians in General.
Why take the Danakil depression private Tour
We ensure that our private tour option caters to the specific needs of our clients. Whether you're a special photography traveler, a couple on your honeymoon, a family who want to have a quality time together, or a privileged VIP traveler, our land cruisers are at your service.
One vehicle will be dedicated to 3 travelers giving you extra space and a window seat, depending on the number of private group there will be more, and the last land cruiser will carry our skilled cook and all the cooking and camping gears, along with security personnel, and your tour guide.
What to expect from this private tour
This tour takes you to some of the most unique and fascinating natural wonders in the world. From marveling at the salt camel caravans to relaxing in the hot sulphur springs, this tour is sure to leave you in awe. Witnessing the salt mountains up close is an experience that cannot be missed. But the highlight of this tour has to be the rare opportunity to witness  the lava lake ErtAle.
Danakil Private Trip
This is such a popular tourist destination, but unfortunately, most tour operators offer the traditional standard packages of 3 or 4 days. We understand very well that this can be limiting for travelers who may want a longer or shorter trip. Additionally, many of these tours are groups which may not be ideal for those traveling on business mission |Professional Photographer's, TV crews| or travelers who demand privacy. However, with Great Ethiopian Tours it is possible to plan a customized itinerary that meets your specific needs and schedule.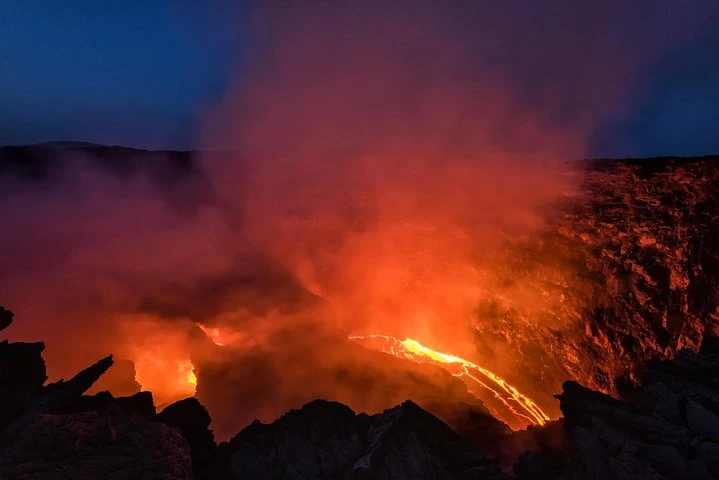 Danakil Depression 3 Days Private Tour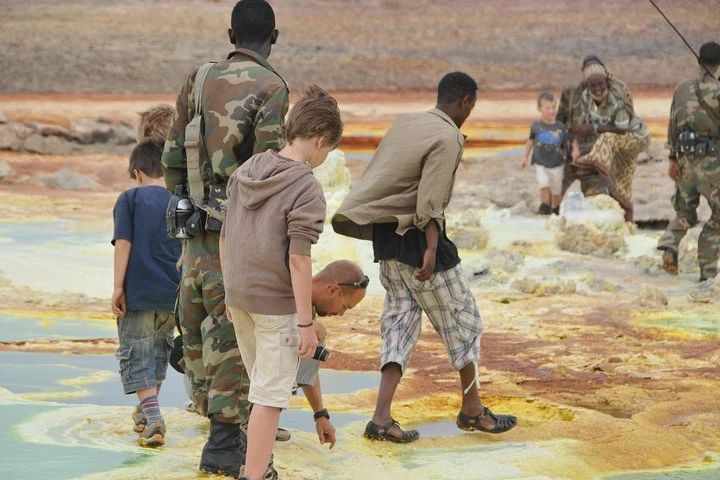 Danakil Depression 4 Days Private Tour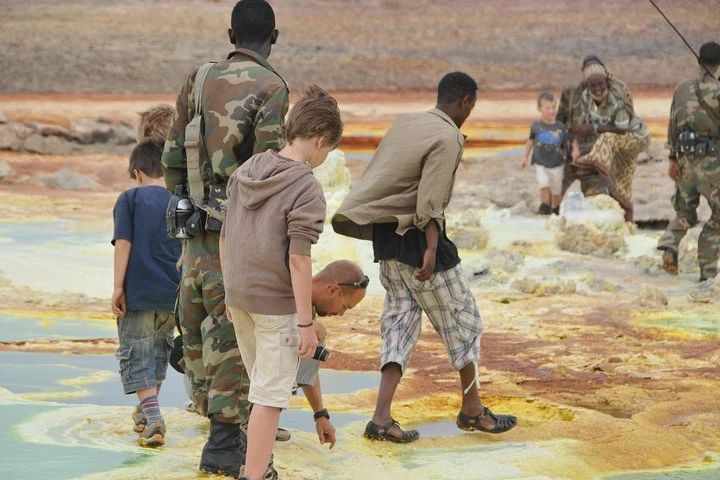 Danakil Depression 4 Days Private Tour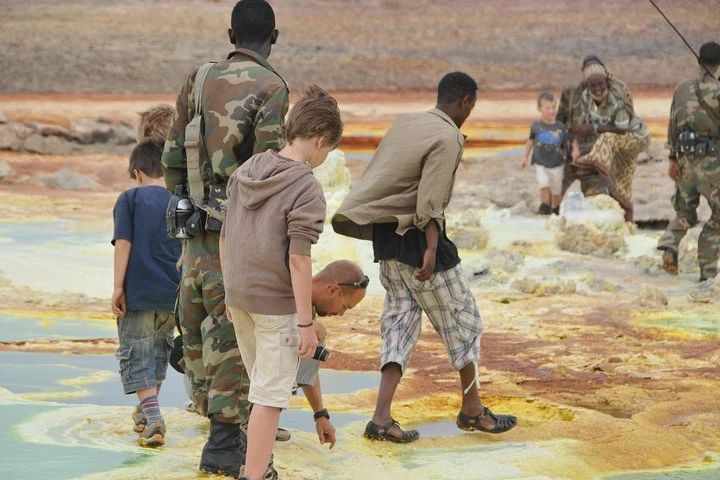 Danakil Depression 4 Days Private Tour