Great Ethiopian Run
Great Ethiopian Run is annual 10-kilometer race, held in the capital city of Addis Ababa, is not only a popular sporting event but also a celebration of Ethiopian culture and unity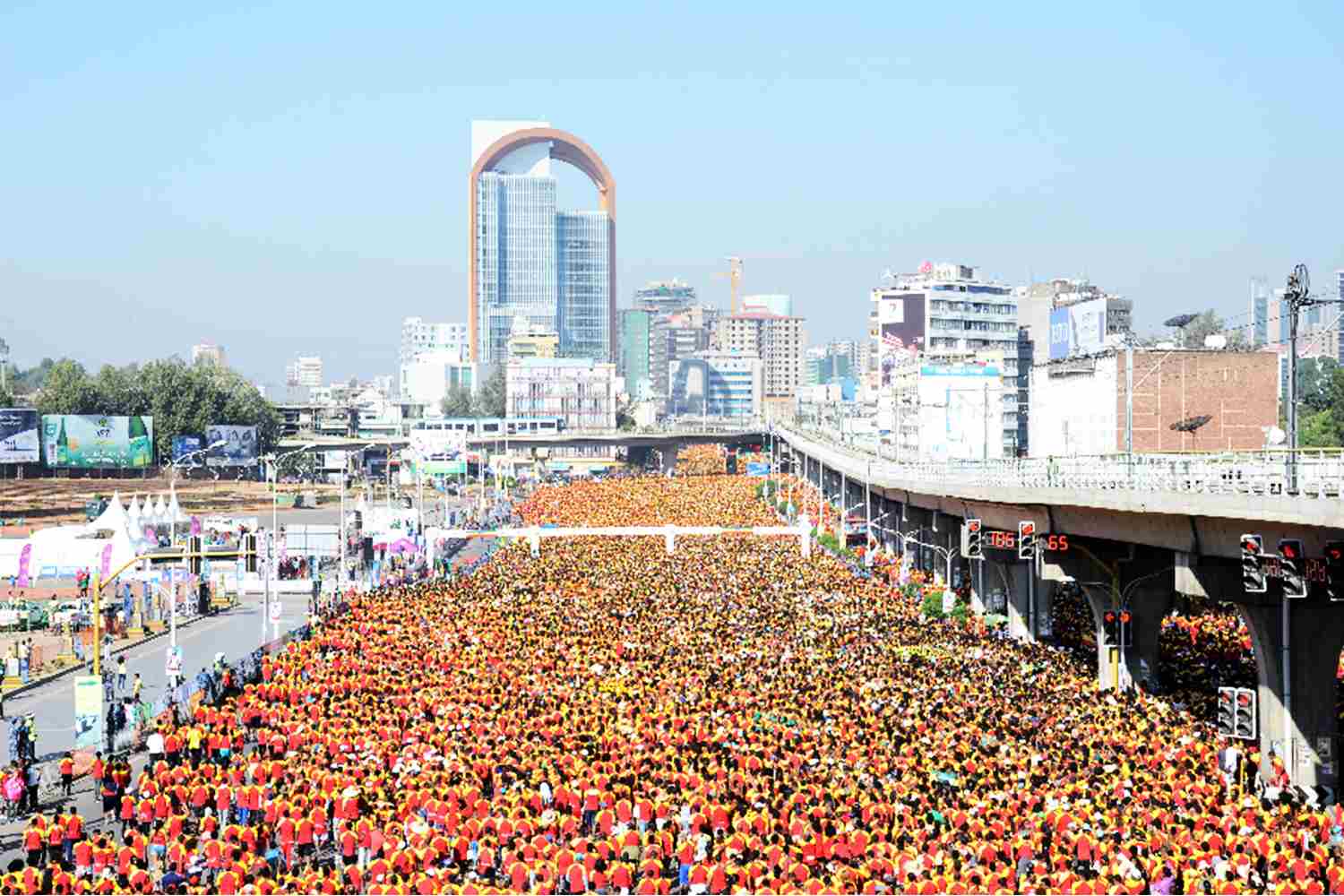 Ethiopian Tour Operator
Proud we are, for being the best travel company in Ethiopia and we 100% guarantee you will get the best out of your trip with us. But dont trust our words, just listen to what travelers say about their experience.
Great Ethiopian Run
If you are planning a trip to Ethiopia, one event that you definitely should not miss is the Great Ethiopian Run. This annual 10-kilometer race, held in the capital city of Addis Ababa, is not only a popular sporting event but also a celebration of Ethiopian culture and unity. Participants from all walks of life, both locals, and international visitors, come together to take part in this exciting race.
Ethiopia, a country known for its rich history and diverse landscapes, offers a unique travel experience for adventurers and enthusiasts alike. The Great Ethiopian Run is a fantastic opportunity to immerse yourself in the vibrant atmosphere of this East African nation.
The 10km Great Ethiopian Run route takes you through the heart of Addis Ababa, allowing you to experience the city's bustling streets and lively neighborhoods. As you run alongside thousands of other participants, you will be greeted by the cheering crowds, giving you a taste of the warm and welcoming spirit of the Ethiopian people.
While participating in the Great Ethiopian Run, you'll also have the chance to explore the city's many attractions and landmarks. From the National Museum, where you can see the famous fossilized remains of Lucy, to the beautiful Holy Trinity Cathedral, there is no shortage of sights to see and explore.
Beyond Addis Ababa, Ethiopia has countless other destinations that are worth exploring. From the ancient rock-hewn churches of Lalibela to the stunning landscapes of the Simien Mountains, there is something for everyone in this captivating country.
So, whether you are a seasoned runner looking for a new challenge or a traveler eager to discover the hidden gems of Ethiopia, the Great Ethiopian Run is an event that should not be missed. Lace up your running shoes and get ready to embark on an unforgettable journey through this enchanting country.
In conclusion, the Great Ethiopian Run is not just a race but an opportunity to be part of an incredible cultural experience. So, make sure to include this event in your Ethiopia travel guide and get ready to be captivated by the beauty and warmth of this extraordinary nation.
Grand Ethiopia Tours 15 Days
Danakil Depression 3 Days Tour
Omo Valley Travel and Tours/