Great Ethiopian Rout is designed to help you discover Ethiopia with ease as we will do all the hussle and bustel while you enjoy your time without a any difficult.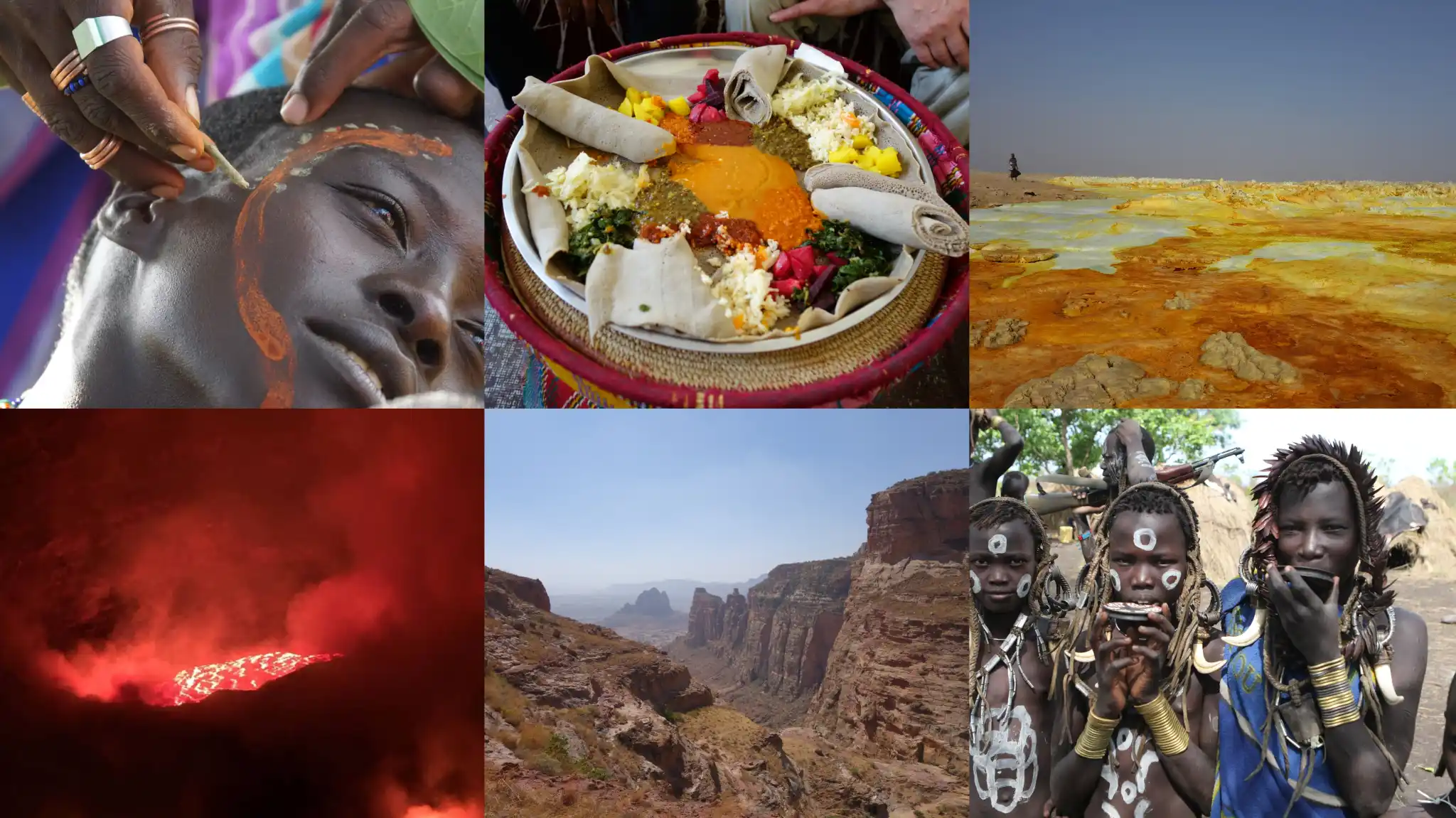 WHY GREAT ETHIOPIAN ROUTE
It's always exciting to explore new destinations and create unique experiences. That being said, it's essential to plan your itinerary according to your interests and time limitations. The suggested itinerary is just a starting point that can be tailored to meet your preferences. With Ethiopia being a country abundant in history, nature and culture, it's best to allocate your time wisely. For instance, if you're fascinated by history, you can extend your stay in the Tigray Region, Lalibela and Gondar. If you're a nature lover, Danakil Depression is a must plus a few extra days in Simien Mountains National Park is highly recommended. And if you're keen on discovering the country's rich cultural heritage, make sure you spend ample time in the Omo Valley. Once you let us know your interests, Great Ethiopian Tours is all about creating unforgettable memories and experiences that resonate with you for years to come.
Addis Ababa City Tours Vacation
Family Holydays in Ethiopia Tour
Best of Ethiopia Tour 12 Days
Omo Valley Tours and Travel
Danakil Depression 3 Days Tour
Bale Mountain national Park Tour