Ethiopia Danakil Depression Tours
Ethiopia Danakil depression tours is best with our Travel company the Great Ethiopian Tours as we are experts against the heat by leting only 3 travelers per a well maintained Land cruiser SUV. this way we will make sure the confort needed in such unforgiving heat.
Great Danakil Depression Tours
Are you ready for an unforgettable adventure? Board on a Danakil Depression tour with Great Ethiopian Tours and immerse yourself in the mesmerizing beauty of this unique natural phenomenon. The Danakil Depression, also known as the Afar Depression, is a geological wonder that will leave you in awe.
As you embark on our tour, prepare to be captivated by the surreal landscapes that unfold before your eyes. This remote region in northeastern Ethiopia is known for its extreme temperatures and harsh conditions, making it one of the hottest places on Earth. But don't let that deter you – the unparalleled beauty of the Danakil Depression is well worth the journey, and we have our ways to keep you comforted as you are our respected customer. 1, well maintained SUV with a working AC, 2, you will be in window seat.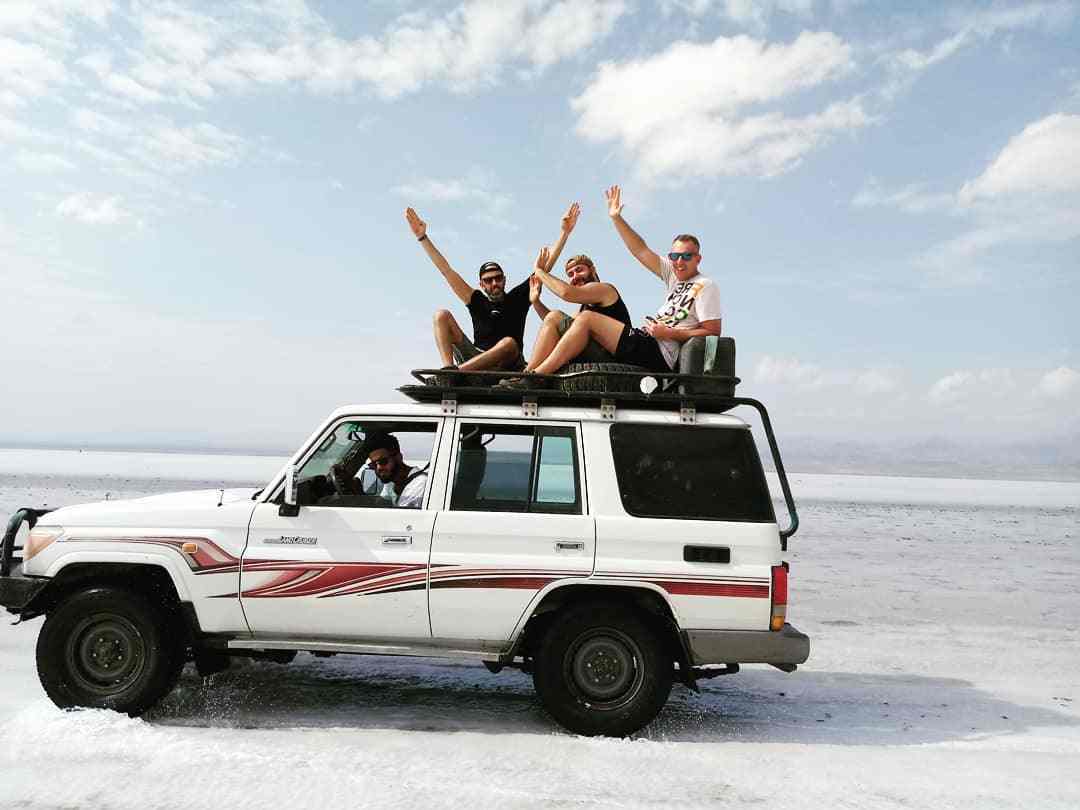 Ethiopia Danakil Depression Tour Itinerary
$800/Pax
Day 1, Addis Ababa Arrival
our tour stuff will welcome you from the airport and will take you for a coffee and a city tour of Addis Ababa. O/N in Hotel
Day 2, Addis Ababa – Semera – Ertale
Early morning flight will take you to Semera city and our driver will pick you from the airport and drive to ertale via Afdera and after lunch in Afdera you will continue to Ertale. trekking will start shortly after and overnight camping at the rim of the Caldera of the active lava lake.
Day 3, Ertale – HamedEla – Lake Asale
Early morning you will trek back to the Camp and drive to hamedela village which is 90km, and continue to lake Asale salt flats and overnight camping.
In the morning after breakfast you will visit Dallol mountain, Salt flats, camel caravan, traditional salt excavation metheds by the locals and after lunch you will drive to Mekele. O/N in hotel
Day 5, Mekele – Tigray mountains
In the Morning you will drive for 1 houer to reach Hawzen and visit full day the Abune Yemata Guh and Korkor mountains. late Afternoon drive back to Mekele for ET100 flight back to Addis Ababa.
Packing For Danakil
Torch Lights, Head lamps, Trekking shoes, Sandals, Trekking pants, Sunscreen, Trekking shorts and light clothes, We provide generator but we advise travelers to bring light power bank, If your trip is in scientific expedition lab gears
Package Price
2 domestic flights, Entrance fees, world class cook and cooking stuff, Security fees, camping gear, Latest land-cruisers, 3 person/land cruiser, fuel, driver, guide fees, non-limited amount of mineral water are included.
Package price excludes
alcoholic drinks.
Grand Ethiopia Tour 15 Days
Family Holydays in Ethiopia Tour
Best of Ethiopia Tour 12 Days